Meet Fishers chiropractor Dr. Blayne Baker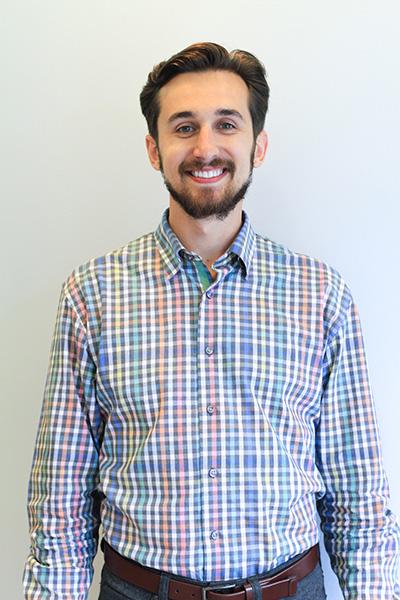 Dr. Baker is originally from Plymouth, Indiana – a small town in northcentral Indiana. Dr. Baker was fortunate to attend Culver Military Academy and had the opportunity to serve on mission trips to China, Croatia, and Greece. He went on to earn his Bachelor's Degree from Indiana University. In Dr. Baker's early teenage years, he began to suffer from severe allergies. Hearing that chiropractic can help with allergies, Dr. Baker, halfway seriously but intrigued, made it to a chiropractor, not knowing much about it or what to expect. Dr. Baker just knew he did not want to have to take multiple pills every single day just to mask the uncomfortable symptoms he was experiencing. After being under regular chiropractic care for only a couple of weeks, Dr. Baker noticed that he was not having to cover up his symptoms with medicine and that his body was now suddenly able to cope with particles in the air that used to create all kinds of unwelcome reactions.
Totally fascinated and wanting to help other people finally remove their underlying problems without the use of drugs or surgery, Dr. Baker decided to pursue a Doctorate from the world leader in chiropractic education – Palmer College of Chiropractic – in Port Orange, Florida. During the four years he spent studying and learning under some of the most advanced minds in the field, Dr. Baker, and his wife, Taylor, decided they wanted to improve the lives of Hoosiers in their home state by opening their own principled chiropractic office in Fishers, Indiana. Passionate about transforming the health and changing the healthcare paradigm for as many people as possible, they started Atlas Chiropractic. Together, they are thrilled to bring neurologically-based scientific chiropractic care to you and your family!
Dr. Chris Bell
Dr. Bell is an associate chiropractor at Atlas Chiropractic. He is from Tipton, Indiana which is a small farming community in central Indiana. Dr. Bell attended Hanover College where he played football and then finished his degree in Biology at Indiana University Kokomo. During Dr. Bell's senior year of high school football, he got hit and suffered a back injury. After going to several specialists for his back injury and getting no answers, he turned to chiropractic. Chiropractic put him back on the field and helped him finish his career.
After Dr. Bell's results with chiropractic, he decided that he wanted to be able to bless those in his community the same way he had been blessed. Dr. Bell attended one of the top chiropractic schools in the country – Logan University – in St. Louis, Missouri. During his time at Logan, he focused on learning the nervous system and its communication to the body through the spine. In his free time, Dr. Bell likes to go on hikes with his wife, Lexi, and their two dogs, Winifred and Olive.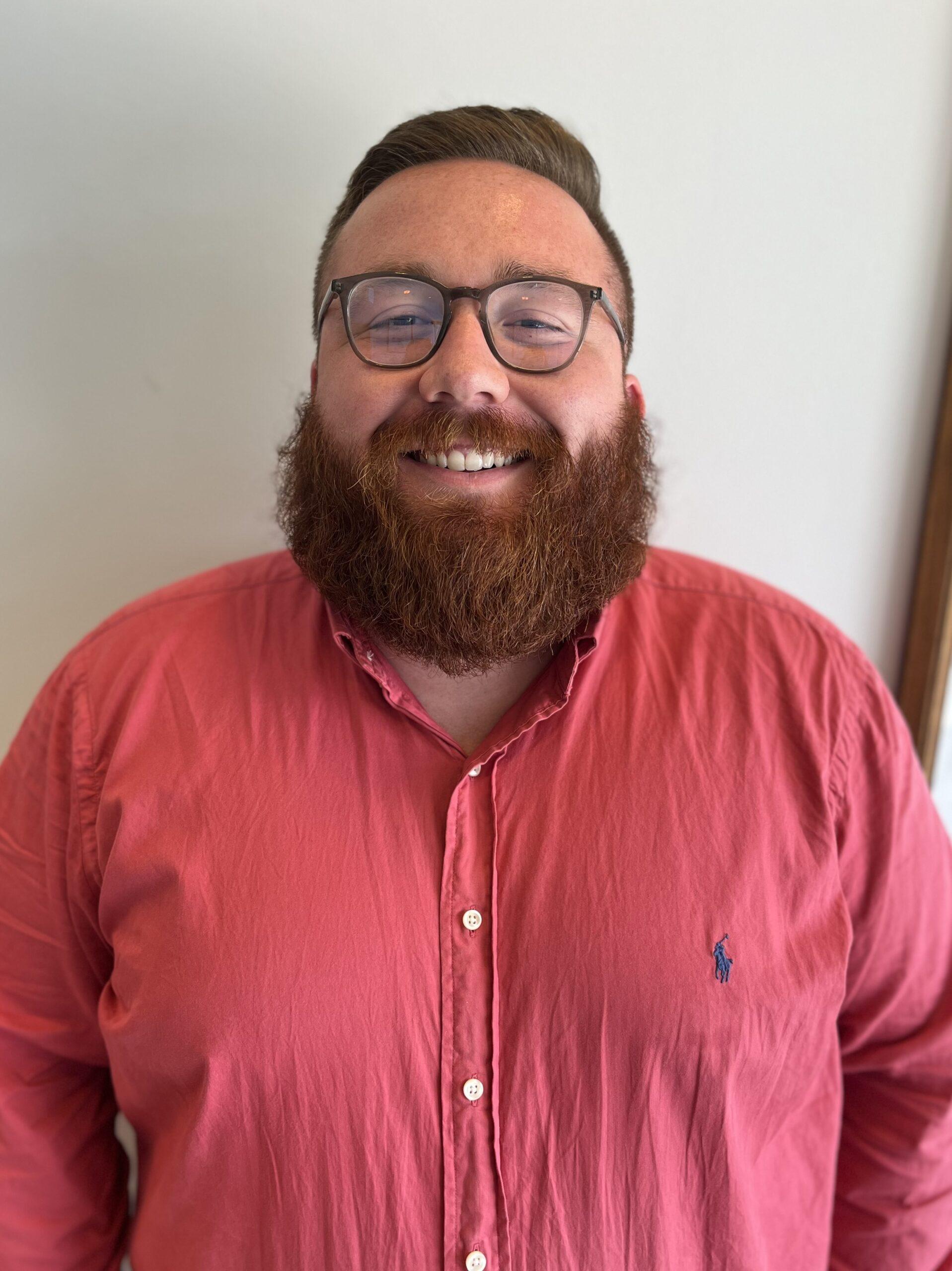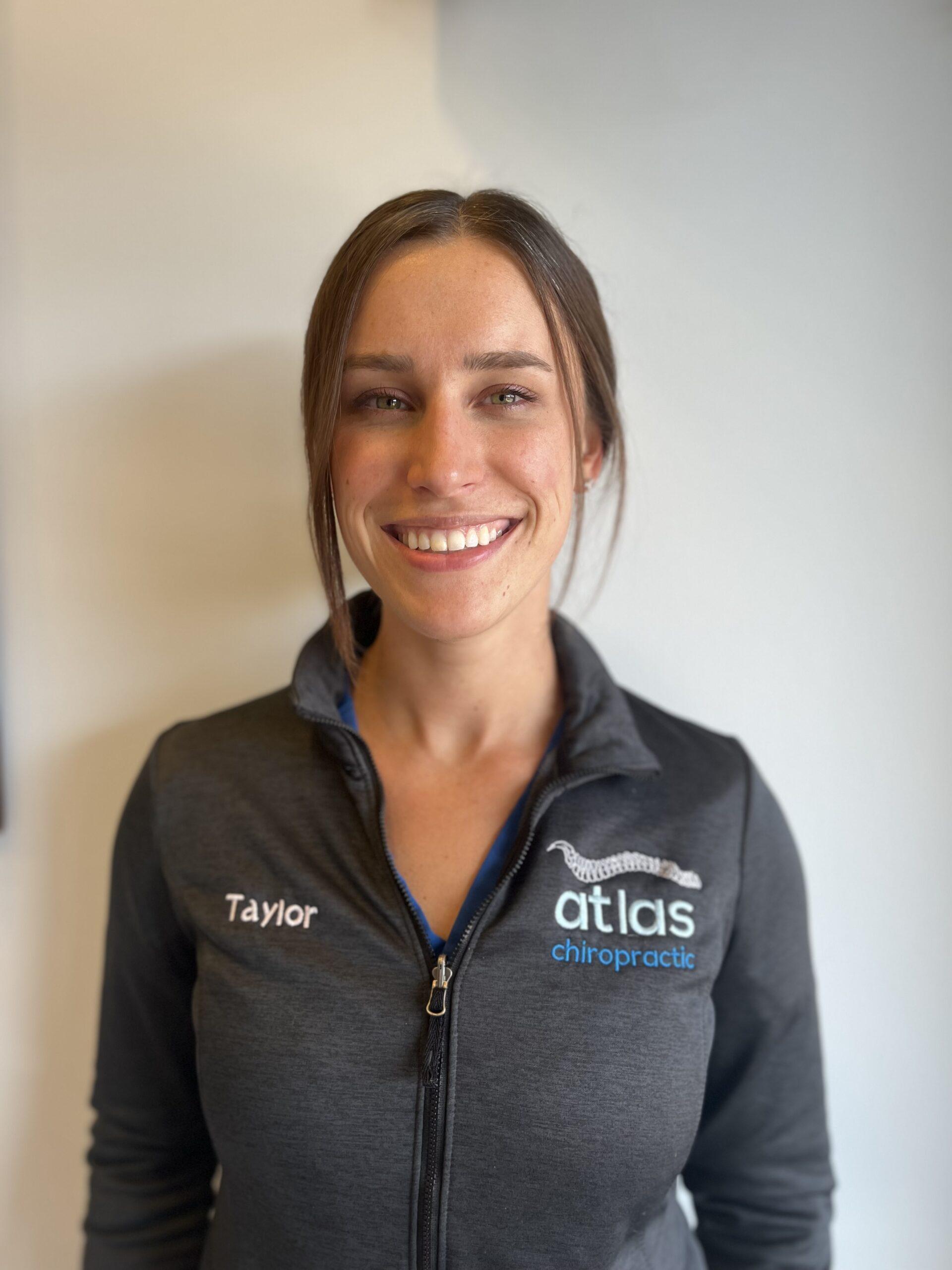 Taylor
Taylor is Office Manager and Co-owner of Atlas Chiropractic. Prior to helping her husband, Dr. Blayne Baker, open Atlas Chiropractic she was working as a registered nurse at IU Health Methodist hospital on the Neuro-Trauma unit. Taylor is originally from New Albany, IN. She and Dr. Baker met in Bloomington, IN, where both were studying at IU. They then moved to Port Orange, Florida together, where she attended nursing school in Daytona, Florida. Outside the office, Taylor loves playing with her dogs and rock climbing!
Bella has been a Chiropractic Assistant with Atlas since October 2020. Before joining the Atlas Team, she lived in Vail, Colorado for a few years. Bella has always been passionate about natural health and healing, so she was excited to learn that chiropractic could help with her TMJ and jaw pain! In her spare time, Bella enjoys playing video games and improving her yoga moves.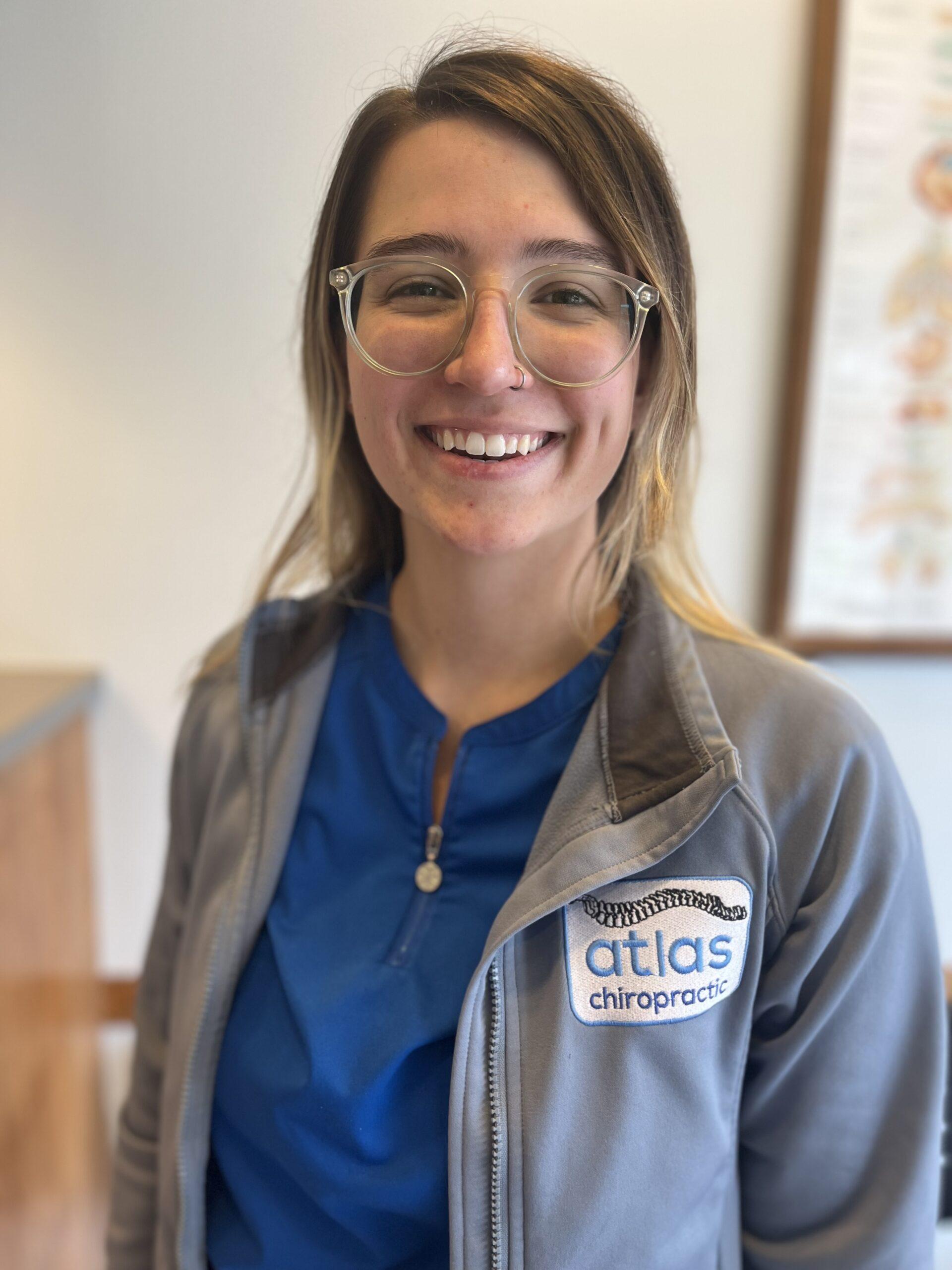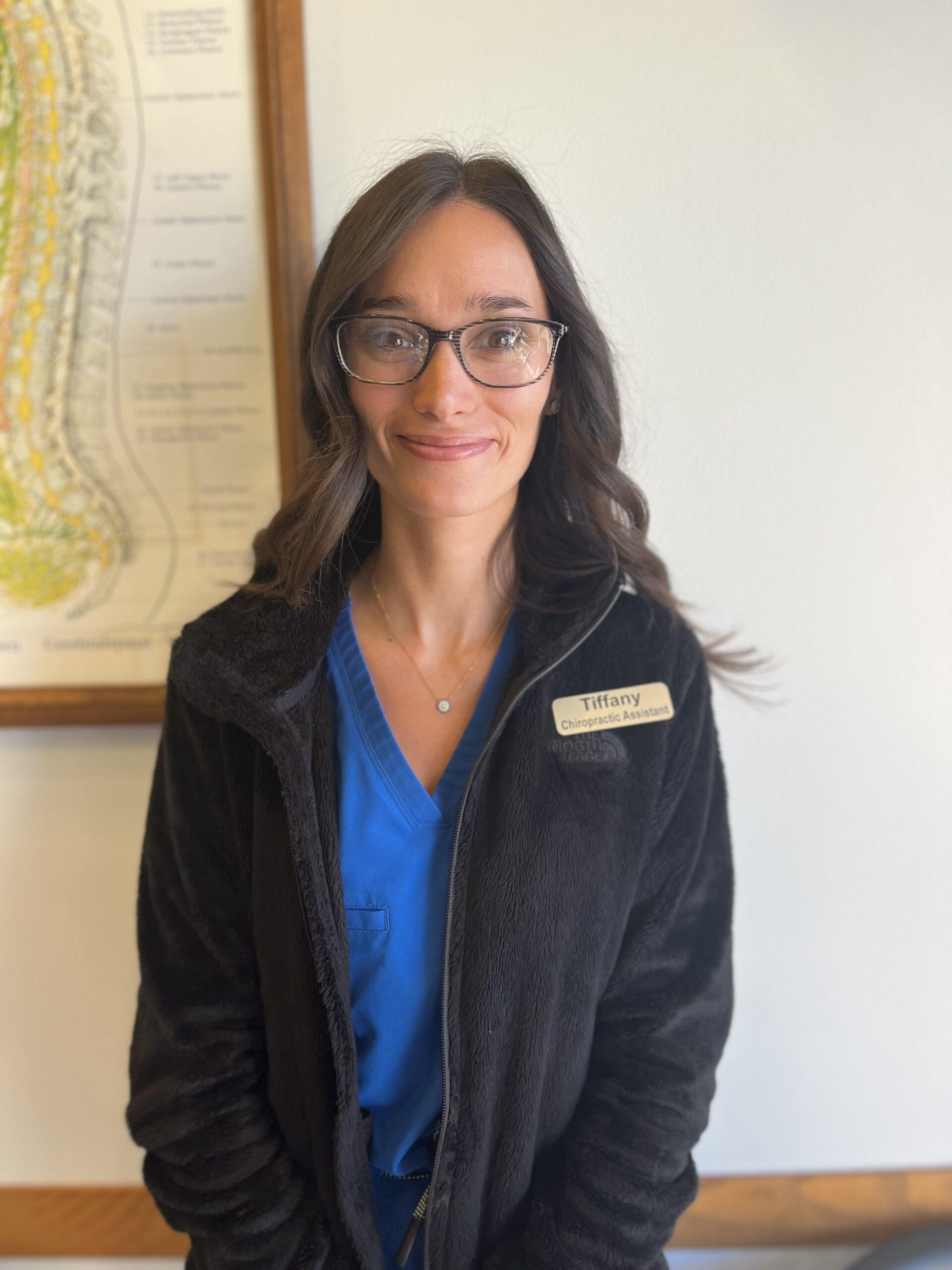 Tiffany
Tiffany has been a part of the Atlas team since August 2023. She is from a big family with 7 siblings, born and raised in Greenfield, IN. Outside of the office, you can find her at church, doing various cleaning/ organization projects, or hiking with her dog Maverick.