How YOU Birth
Childbirth Education Course
Presented by Lauren Faith (Certified Doula)
Hosted at Atlas Chiropractic
About The Course:
"How YOU Birth" is the comprehensive course you need with the holistic approach you want going into your childbirth experience. As a doula and educator, Lauren has supported nearly a hundred families through the pregnancy, birth, and postpartum experience. She knows that every family and birth is different which is why her childbirth education course is catered to who is in it- focusing on what YOU want and need and what tools are best suited to you. Serving clients in their homes, at hospitals, and birth centers, has provided Lauren with the practical experience and wisdom to coach families so that when their turn comes they feel calm and confident every step of the way. She can't wait to meet you in class soon!
Come prepared to explore and learn:
Birth basics
Stages & phases of birth (what to expect & how to support)
Medicated & unmedicated coping tools
Medical interventions information
Creating your birth plan/preferences
How personality factors into birth
Strategies & practice for relaxation & positioning
Preparing mentally, emotionally & physically
Packing & logistics
Postpartum information & planning
Meet Lauren: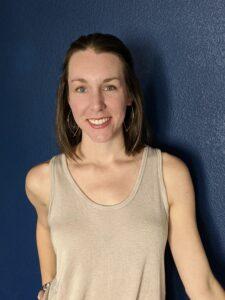 Originally from Indiana, Lauren has recently moved home after nearly a decade away. Her two daughters were both born in Colorado but that's where the birth similarities end. She knows firsthand how differently births can go and feel. On any given day you can find Lauren and her family out biking the Nickel Plate Trail, or cozying up at home with coffee and a never ending stack of books. Lauren is frequently described as an easy going and calming presence which she is passionate about bringing to your birth space, whether as a doula or childbirth educator.